About the National Refuse Championship
What's happening on the day
Registration Starting 8am,  Saturday 16th June,  Competition starts  9am, Competition ends 4.30pm.
Please arrive at the competition zone in plenty of time as it will be very busy.
Competitions get under way at 9am
Please bring along family and friends to watch the fun, enjoy the small funfair and take a stroll down the promenade, remember to post to Facebook and Twitter – like our Facebook page and use our hashtag: #nationalrefusechamps
The competitions will last until around 4.30pm with the prize giving at 5pm. After which there is a Fish n' Chips by the sea party, with the band Free Spirit playing into the night.
History of the Championships
Formerly known as the 'World Refuse Championships', this exciting charity event last took place in 1995 and many people in the industry recall how much fun these days-out became. This was in the days of Jack Allen etc. and it is hoped that some of the original founders will be coming along to the new 'National Refuse Championships' in June.
The Waste Industry has a tradition of holding summer events and exhibitions on the South West Coast of England and we hope that the 'National Refuse Championships' will become a regular fixture in the industry's diary.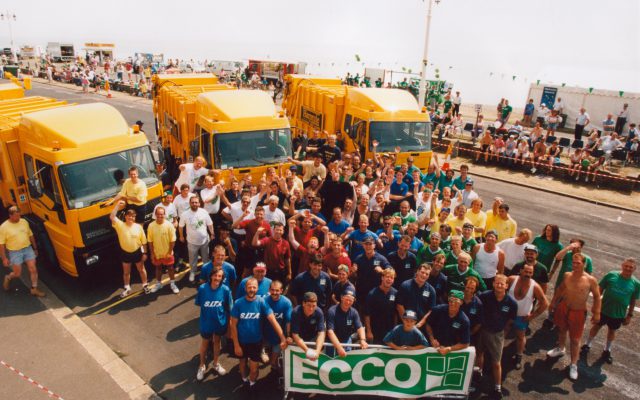 The Competition
Test your skills as drivers, including tracking and manoeuvring skills, your loaders with health and safety and weight-lift challenges.
Each team comprises five people (including one driver) working in pairs and taking turns to run, load a large wheelie bin with sand and push it 50m to an awaiting truck to empty it. This gruelling process is repeated numerous times, as the truck moves in 50m stages towards the finish line. The race will start with a series of timed heats during the morning culminating in a final race between the two remaining teams in the afternoon.
A highly competitive and sociable event The National Refuse Championships provides a great opportunity to recognise drivers and loaders for their effort and hard work throughout the year.
Are you good enough to clean-up the Top Prize of a weekend away in Centre Parcs for the entire team and close family?
Plus of course, lift the National Refuse Champions 2018 trophy.
In aid of Alzheimer's Society
Until the day we find a cure, Alzheimer's Society will be here for anyone affected by dementia – wherever they are, whatever they're going through. It is important that we all raise awareness, and of course funds, to finance research into this debilitating disease and support the effected individuals, family and friends.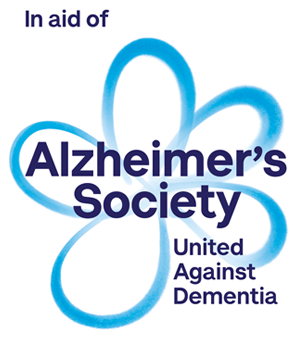 To help all of us working to support Alzheimer's Society, please donate what you can through our JustGiving page, by clicking HERE