Support Your Bin Men & Women At The National Refuse Championships!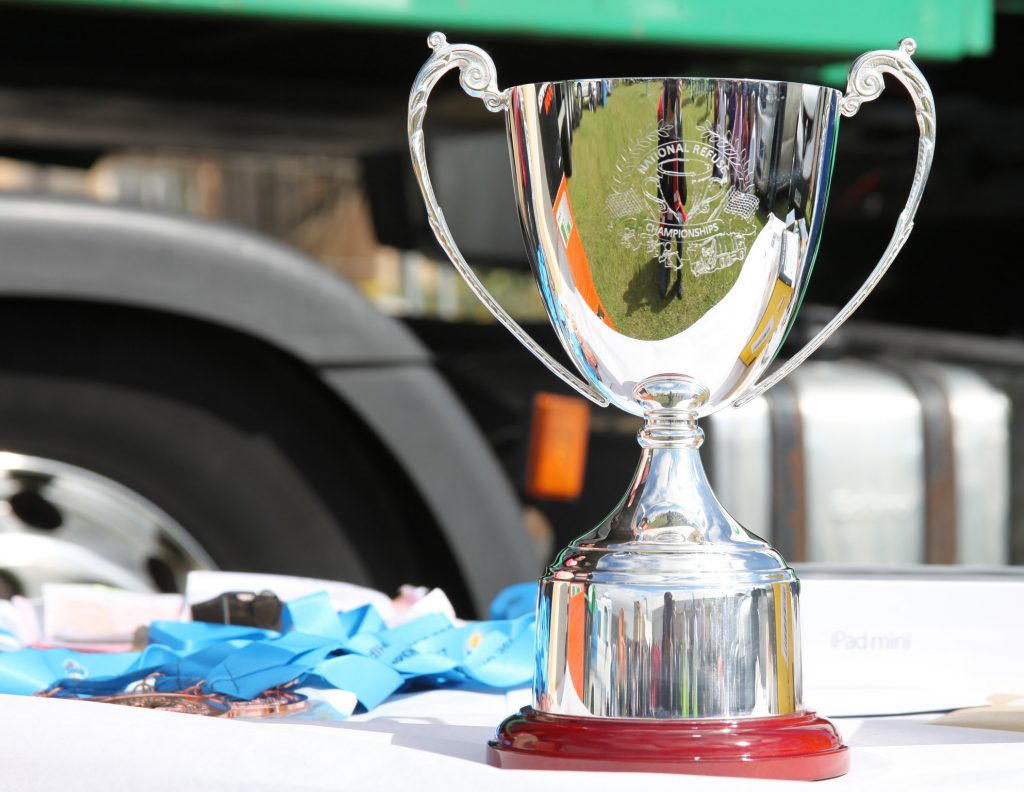 On Saturday 16 June at 10am – 5.30pm the Beach Lawns, Weston-super-Mare will once again host the National Refuse Championships (NRC), an annual competition for the men and women who collect our waste and recycling, to raise money for The Alzheimer's Society.
Drivers and loaders from all across the UK will race against the clock, loading wheelie bins with bags of sand before pushing them 50m into awaiting refuse vehicles, and repeating the process as the trucks move towards the finish line.  Over 30 teams of five will compete in heats throughout the day culminating in a semi-final & final to determine the winner and runners-up.
The winning team will be crowned the National Refuse Champions 2018 and given a trophy. Each member of the winning team will receive vouchers towards a Center Parcs holiday, second place team members will each receive £250 worth of Buy-A-Gift Vouchers, and third place team members will all receive £200 worth of Buy-A-Gift Vouchers.
A family event, the National Refuse Championships (NRC) is free to members of the public to spectate. There are fun rides for young children, as well as hot dog, burger and drinks stands. There is a raffle for a hot air balloon ride for 2 people to take place that day and NRC merchandise will be available to buy, with all proceeds being donated to the Alzheimer's Society. 
Spencer Law is the Founder of the event, which first took place last year: "The races are very entertaining, free to watch and it's very family friendly with entertainment for the kids. Everyone is welcome to come along and support the teams."
The reigning champions, Aylesbury Vale District Council, are returning to defend their title with not one but two teams, including an all-female crew: 
David Clark, Transport Manager, Aylesbury Vale District Council (AVDC): "Since winning the event last year there has been so much positivity across the crews and council departments, which is fantastic. It has been great for team-building. Our female crew members are keen to show that they can beat the men."
The event, which is sponsored by Indelease, is well supported by the waste management industry and there is an exhibition with a full seminar programme the day before the races take place on Friday 15 June.
Laura Hewitt, Community Fundraiser for Alzheimer's Society said: "We're really excited about this year's National Refuse Championships. Last year's event was a big success and this year it's set to be a really fun day for both competitors and spectators. This is a really unique way to raise money for us as a charity and we're thrilled that the organisers have chosen to unite with Alzheimer's Society by choosing us as their chosen charity for the second year running. While the event will be raising money to help people living with dementia, it also highlights that people can turn to Alzheimer's Society for support, help and advice about dementia."
For more information about the event visit www.nationalrefusechampionships.co.uk
or contact the Event Organiser Tracy Standing on Tel: 07772 500 736 or email tracy.standing@rvsl.co.uk. Tracy can also help with exhibitor and sponsorship enquiries.