Simply Waste Solutions Reward Staff With A Place At The National Refuse Championships!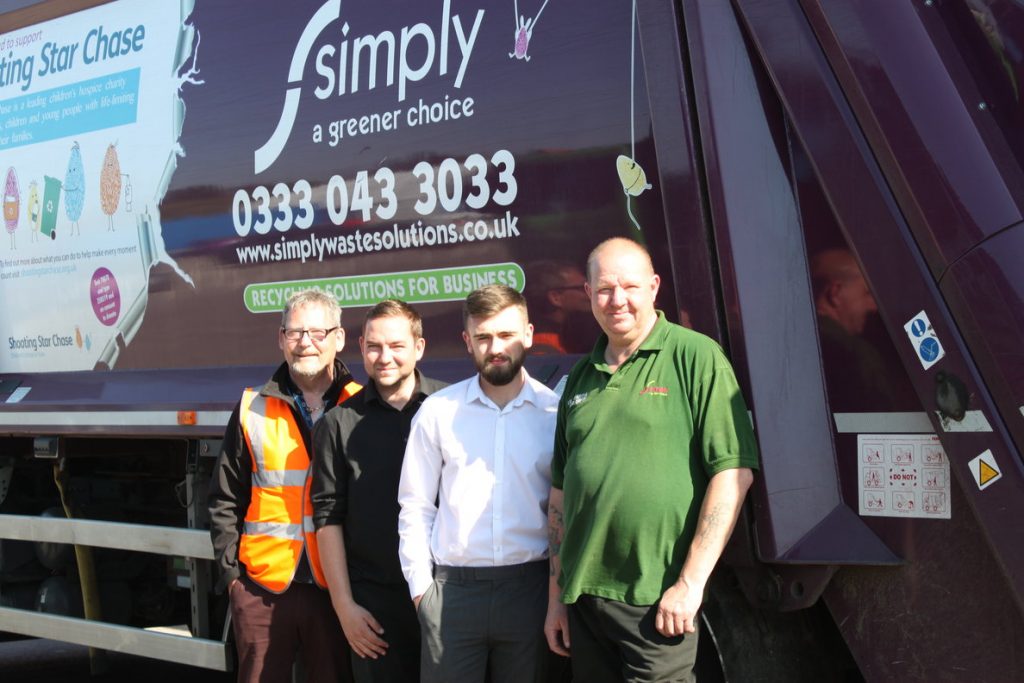 Employees at one of the UK's largest and fastest growing independent waste management companies, Simply Waste Solutions (SWS), have been competing to win a place in one of the company's two teams participating in this year's National Refuse Championships (15 & 16 June Weston-super-Mare).
Team Simply Waste achieved third place last year, and each member of the team received spa vouchers for themselves and their wives or partners. This year the races are taking place by the Beach Lawns, on Saturday 16 June, 10am-5.30pm.
James Capel, Founder and CEO, Simply Waste Solutions: "Everyone really enjoyed the event last year – drivers, loaders and managers, plus their family and friends. It was a great team-building exercise and when we returned there was a real buzz in the office and depot. There has been lots of interest from staff to take part this year, so we thought we'd enter two teams."
Kevin Barcroft, Academy and Training Manager for Simply Waste is the man tasked with selecting the teams:
"We are using the event as an opportunity to reward staff based on their performance. We continually monitor our drivers and score them on a league table for various driving features such as fuel efficiency and least application of harsh braking. Those with the best scores are rewarded with days out or special training days. In this case they have been selected to be in one of our NRC teams."
"It's the same for the loaders and office staff. People who go the extra mile, provide great service and get the most positive feedback from customers are rewarded."
Along with the drivers and loaders a number of office staff are joining the teams this year, so Kevin is arranging some pre-race training to make sure everyone is well prepared.
"Although the drivers and loaders are used to this kind of work, the office staff aren't, so we are going to do some fitness training, including loading and pushing bins, to get them used to it. We'd like to win but it's really about taking part and raising money for a good cause.  It's really good to see people coming together from different areas of the business and getting to know each other."
Simply Waste Solutions is also participating in the Exhibition and Seminar event on Friday 15 June, with James Capel kick-starting the seminar programme. The company is also showcasing one of its collection vehicles, a Scania S500 tractor unit.
James Capel added: "We are looking forward to both days. The event provides opportunities to network with colleagues, see the latest developments in vehicle technology, meet potential customers and enhance staff relationships."
Spectators are welcome free of charge.  There is an exhibition and networking event the day before the races, on Saturday 15 June, with key speakers and seminars followed by an evening of entertainment.
For more information about the NRC visit  www.nationalrefusechampionships.co.uk.
For information about sponsorship, the exhibition or seminar contact the Event Organiser, Tracy Standing at tracy.standing@rvsl.co.uk or Tel: 07772 500 736.