National Refuse Championships Confirmed For 2018!

Hundreds of people turned out at Weston-super-Mare seafront on Saturday 10 June to watch crews from across the UK compete in the National Refuse Championships. It was such a success that organisers have already confirmed that the event will go ahead next year – 15th & 16th June 2018.
Aylesbury Vale District Council won the coveted National Refuse Champions 2017 trophy and the event raised over £12000 for the Alzheimer's Society.
Spencer Law, Founder of the new National Refuse Championships and Managing Director of Refuse Vehicle Solutions Ltd (RVS) said: "It was a fantastic weekend of fun and we drew a big crowd.
"I have wanted to recreate the National Refuse Championships for around 10 years but I would never have achieved it without the support of friends, family, my staff and industry colleagues, along with the superb organisational skills of Tracy Standing. We are already planning next year's event and I hope it will become a regular fixture on the waste management calendar!"
The winning team from Aylesbury Vale consisted of driver Ed Bolton, loaders Dan, Dan, Ashton and Tiago who each won a £600 Center Parcs voucher. Second place team members won £250 of Buy a Gift vouchers and third place participants received £200 of Spa Day vouchers.
Ed Bolton: "All the teams were excellent and I can't believe we won. We're already looking forward to coming back next year to defend our title as reigning champions."
Over 17 teams took part in the Championships including Biffa, Amey, Simply Waste, Kier, Aspect solutions, Hills Waste, Devon Contract Waste, Swindon Borough Council, Weir Waste, Pirtek, Equinox Recycling, Grist Environmental, FCS Cleaning and Cartwright Skips. Staff from Gullivers Truck Hire and Dennis Eagle also participated in a fun run.
Each team consisted of 5 people, including one driver, working in pairs and taking turns to run, load wheelie bins (240 litre and 1100 litre) with stones and push them 50 metres before emptying them into an awaiting refuse vehicle.
Formerly known as the World Refuse Championships, this charity event last took place in 1995. Sponsors included Epic Media, NTM, Boughton, Gullivers Truck Hire and Vehicle Weighing Solutions Ltd (VWS) led by headline sponsors, Dennis Eagle.
Richard Taylor, Sales & Marketing Director, Dennis Eagle: "When we supported the contest in 1994 it was clear how passionate the nation's bin men and women are about their job and the work they do. It is great to have such a popular event back on the waste management calendar. We look forward to the National Refuse Championships 2018 and we encourage people in the industry to show their support."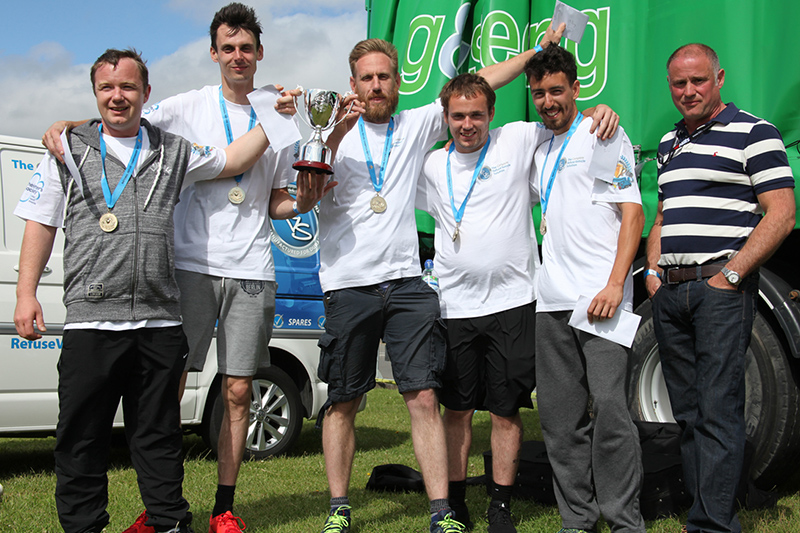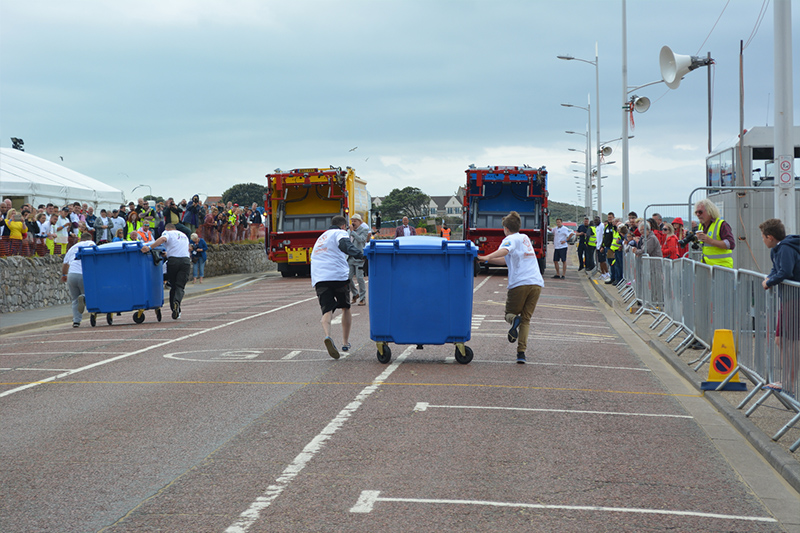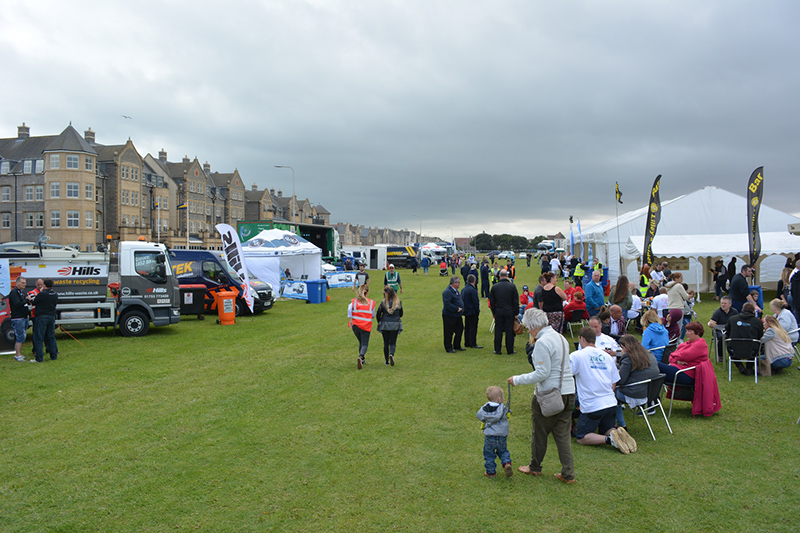 For more information about the 2018 event visit www.nationalrefusechampionships.co.uk To enter a team or make a donation contact tracy.standing@rvsl.co.uk or contact Tracy on Tel: 07772 500 736