Demonstrations, Education, Careers and Knowledge (DECK) day at the National Refuse Championships 2019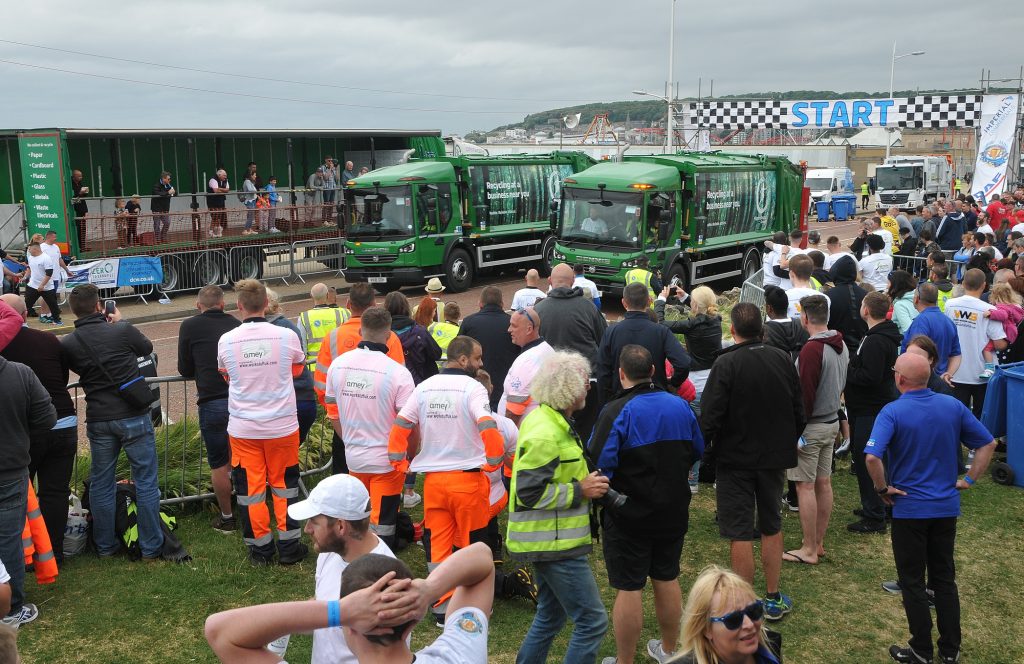 The National Refuse Championships (NRC) 2019 is taking place on Friday 14th and Saturday 15 June at Weston-super-Mare Beach Lawns, and this year's event is jam-packed with events and activities to bring together manufacturers, waste and recycling collectors, schools, colleges and training companies.
Spencer Law, Founder of NRC came up with the idea of hosting a DECK (Demonstrations, Education, Careers and Knowledge) day on Friday 14 June, the day before the races commence on Saturday 15 June.
Spencer Law said: "This is the third year we have run the event and we want to provide more opportunities for companies and individuals in the waste management industry to demonstrate their products, share best practice and educate visitors about key issues such as safety equipment, driver training and job opportunities."
Key speakers at the DECK day include Cynthia Barlow OBE, Chair of RoadPeace, a national charity for road crash victims in the UK. Cynthia is particularly engaged in the dangers of HGVs to cyclists and other vulnerable road users.
On Saturday 15th June at 9.30am the races will commence! Over 30 teams from private waste companies and local authorities located across the UK will compete in gruelling races along the Beach Lawns.
The teams of five will race, four at a time, against the clock to load large wheelie bins with sandbags and push them 50m to empty into awaiting refuse vehicles. This gruelling process is repeated numerous times as the trucks move forwards in 50m stages until they reach the finish line. There are heats throughout the day culminating in a semi-final and final to determine the winners and runners-up.
Last year a team from Grist Environmental, a waste management company based in Devizes, Wiltshire was crowned the National Refuse Champions 2018, with local team Biffa (Weston-super-Mare) coming second and Cartwrights Waste Disposal Services taking third place. Each member of the winning team received vouchers towards a Center Parcs holiday, second place team members were given £250 worth of Buy-A-Gift Vouchers each, and third place team members received £200 worth of Buy-A-Gift Vouchers.
Spencer continued: "It's a great opportunity to celebrate our refuse collection crews and the valuable job they do. Its free of charge to spectate and the event usually attracts quite a lot of interest from the public. Families and friends of teams are also very welcome to come along and cheer their team on."
Last year the event raised £21,360 for the Alzheimer's Society, a target Spencer and the team are keen to beat this year.
Spencer said: "Last year was a huge success and we hope to do even better this year, with the continuing support of our colleagues in the industry."
For more information about NRC 2019  visit www.nationalrefusechampionships.co.uk
Another way to keep up to date with news about the event is via social media:
Twitter – @refuse champs; Facebook – @NationalRefuseChampionships
Any organisations interested in demonstrating their products or exhibiting at the NRC should contact Event Organiser, Tracy Standing on Tel: 07772 500 736; email tracy.standing@rvsl.co.uk.