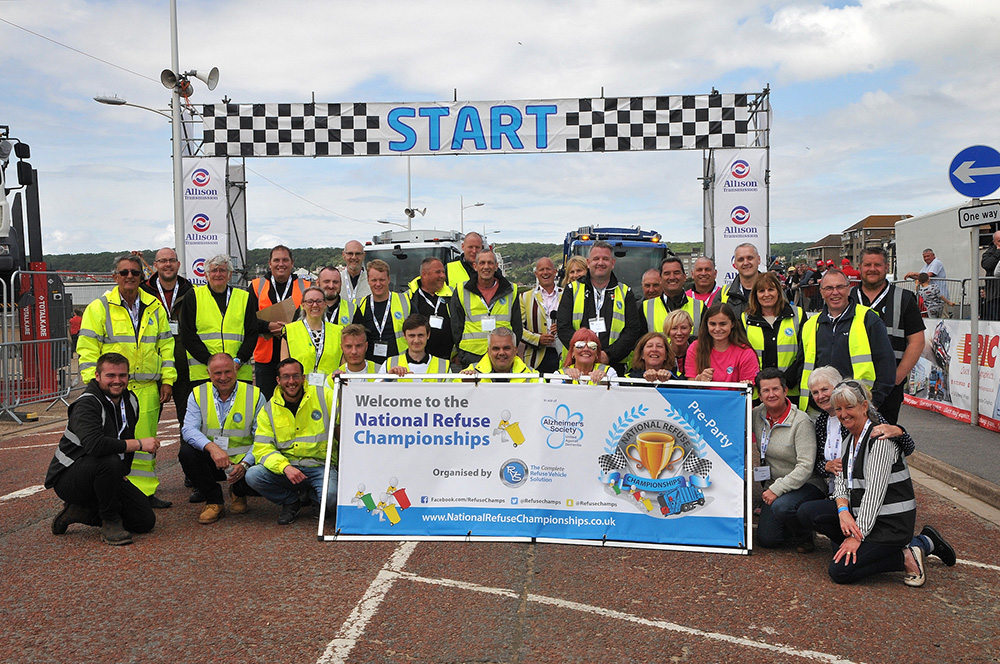 On Saturday 13 June Weston-super-Mare welcomes the fourth annual National Refuse Championships! One of the country's most unusual seaside attractions, the event involves male and female teams from the waste and recycling industry racing against one another to win the title of National Refuse Champions 2020!
The gruelling races involve teams of five people who race against the clock, testing their strength and stamina, loading wheelie bins with sandbags before pushing or pulling them 50m to be emptied into an awaiting refuse vehicle. This is repeated numerous times as the truck moves forward in 50m stages before making a final race to the finish line. The teams compete in heats throughout the day, two at a time, culminating in a semi-final and final to determine the winner and runners-up.
A very popular event with participants and spectators, it's FREE to attend and a fun family day out. Alongside the races there are food stalls, a Cider bar, fun fair rides and Kids Zone. All proceeds are donated to the Alzheimer's Society and last year the event raised over £21,000 for the charity.
The winning team receives a trophy and £3000 worth of Centre Parcs vouchers. First place runners up receive £1250 of Buy-A-Gift vouchers and second place runners up are given £1000 of Buy-A-Gift vouchers. The headline sponsor this year is City West Commercials.
Founder of the National Refuse Championships, Spencer Law said: "Weston-super-Mare is now the official home of the National Refuse Championships and we are delighted to be back for a fourth year! We look forward to seeing lots of local people at the event as well as welcoming participants, many of whom have travelled from far and wide to take part. The races are always very entertaining and it's very family friendly. There are additional amusements for the kids as well as food and drink stalls. Everyone is welcome!"
For more information visit www.nationalrefusechampionships.co.uk
Or find us on social media!
Twitter – @refuse champs
Facebook – @NationalRefuseChampionships